The issue of due diligence processing has long been an area of contention for investors eager to improve their lives with a second citizenship, and for agents eager to successfully close lengthy sales transactions. Urgency for application decisions in Citizenship by Investment Programmes leave many viewing the practice and its requirements as a hindrance to programme efficiencies and calling for simpler, shorter processes. But could shortening due diligence processes actually compromise the value of the practice and the very citizenship in which investors are investing? Grenada's foreign minister and officials of the country's Citizenship by Investment Programme (CIP) believe it can.
"It is in great part because of deep due diligence that I think Grenada gets visa-free access," said Grenada's Minister for Foreign Affairs, Honourable Peter David, who spoke candidly to My Grenada Solutions Inc. about the topic. The Minister insists that conducting deep and thorough checks on applicants, not only safeguards the country, but the continued value of its citizenship as well.
"Compromising the due diligence process only helps to reduce Grenada's credibility in the international market and can lead to reduced visa-free access and a depreciation in value of the citizenship that these very investors have invested in," Minister David added.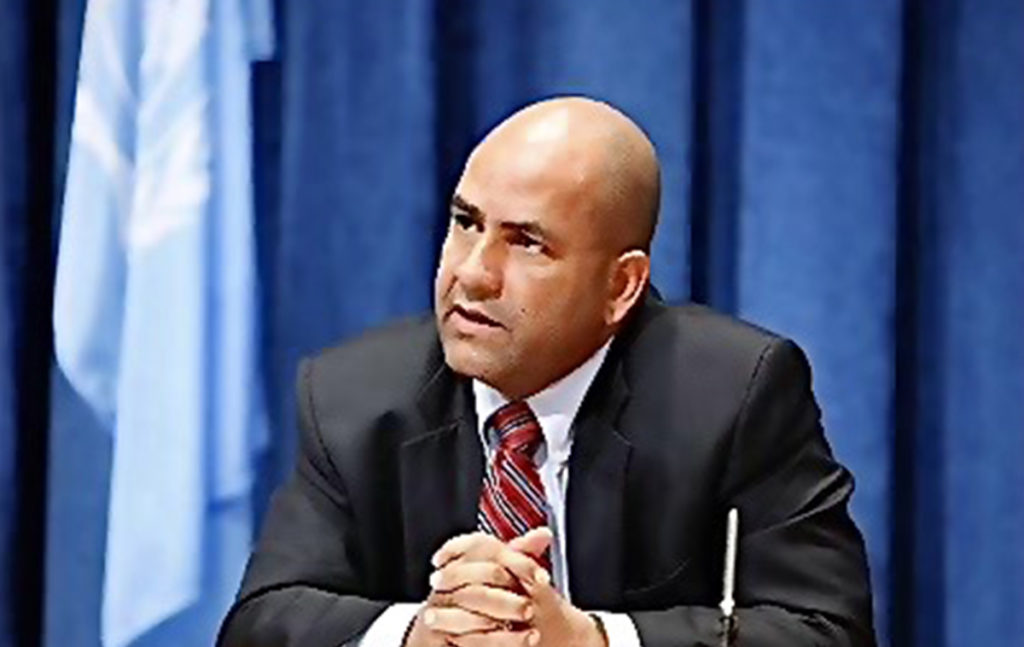 In fact, in 2014, individuals who had invested in the citizenship of St. Kitts & Nevis suddenly found themselves facing the very issue the foreign minister hopes to spare Grenadian citizens. Displeased with the management of the country's CIP, Canada revoked its visa-free access from St. Kitts, leaving Kittitians, at that time, with a passport of lesser value than they previously invested in, and one that was suddenly a target of the US Financial Crime Enforcement Network.
Ensuring proper due diligence checks are conducted on any individual, who becomes a Grenadian, is, therefore, key to protecting the investment made by economic citizens. Most importantly, it is critical to furthering diplomatic discussions with potential foreign allies.
"As it relates to diplomacy, when we speak to other countries, as we are doing now with some Eastern European countries, several African countries, and the United Arab Emirates, this has been a major issue. Once we get visa-free status, it means that our citizens can go to these countries without any further checks. Therefore, we have to assure them that anyone with a Grenadian passport, has been sufficiently investigated."
Grenada's Citizenship by Investment Programme has faced backlash in the past for its lengthy due diligence checks – something it has bettered by improving its coordination with due diligence providers and by increasing the number of due diligence providers used. At present, due diligence can take as much as 60 business days to complete, bringing the total application time to four months, on average.
The Citizenship by Investment Programme, which was relaunched in 2013, uses a multi-tiered approach to investigating applicants and their dependents, who apply for citizenship.
Grenada's Due Diligence Process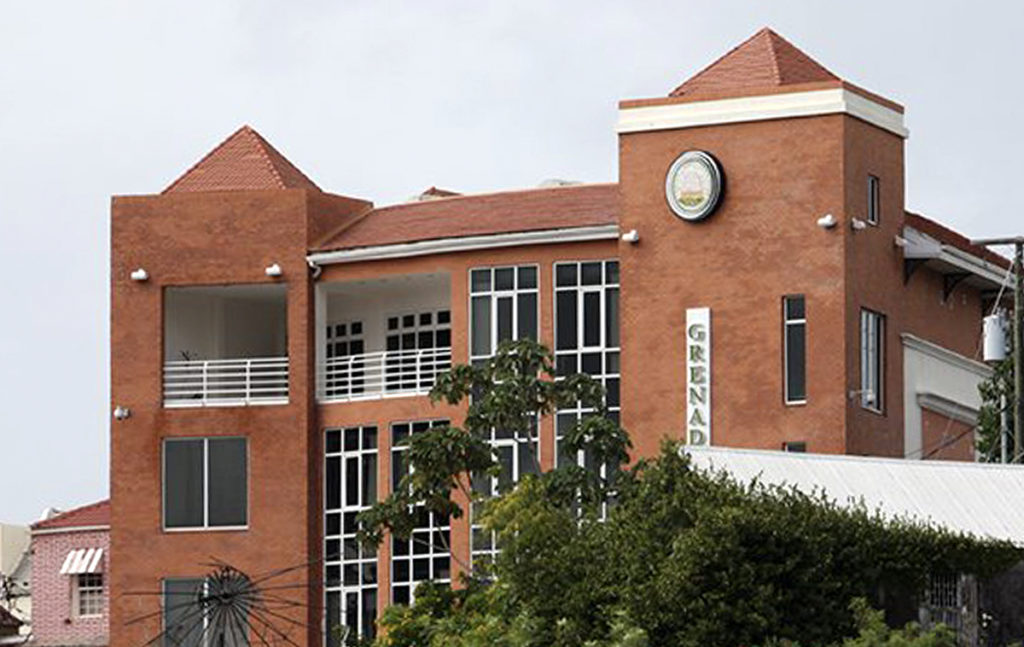 Before applications can even be submitted to the Citizenship by Investment Unit (CBIU), they must first pass the due diligence checks of the designated escrow bank in Grenada. The bank reviews key application documents, including an applicant's source of funds and then makes a decision whether to accept funds from the client, or the client's representative. Once a client is approved by the bank at the beginning of the process, all transactions made for the client are quickly processed.
Following the submission of the application to the CBIU, a combined system is used to facilitate due diligence checks.  Private due diligence companies, such as Exiger, Refinitiv, Harods, and FACT are selected on a rotational basis to conduct in-depth primary and secondary research into applicants. Researchers go into communities and assess the political, geographic, reputational and industry risks of applicants; as well as their criminal background, employment history, and family associations, among other things – ultimately providing the CBIU with a report on the perceived risk level of the applicants.
Additionally, the CBIU draws on the intelligence of the Financial Intelligence Unit and CARICOM's Joint Regional Centre of Communications (JRCC). JRCC is responsible for managing the Advance Passenger Information System, which screens approximately 40 Million passengers annually – specifically those entering and traveling within the CARICOM region. Though the combined report from all entities are reviewed to qualify an applicant, information from the joint FIU and JRCC report takes precedence to that of the private due diligence companies.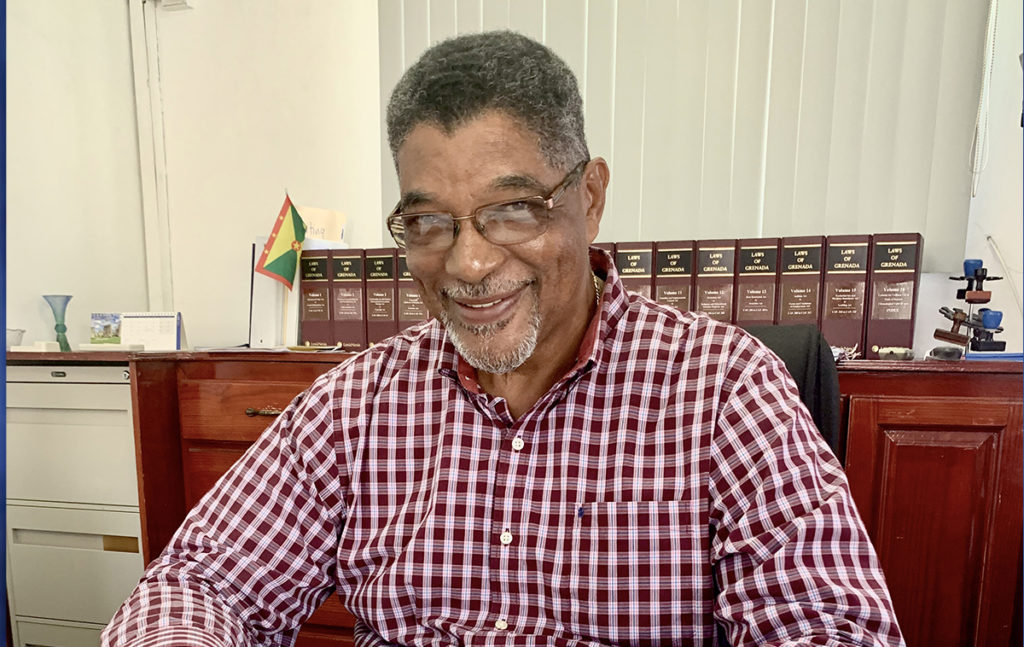 The system is one that Percy Clouden, the Chief Executive Officer of Grenada's Citizenship by Investment Unit, is extremely proud of. "I think that our due diligence process is one that any jurisdiction can follow, based on the levels we engage in and the process we implement."
Grenada's strict adherence to deep due diligence has been linked to its relatively high rate of denials. In the past five years, the programme has recorded an average of 16 denials per year. Though the figure may appear high, relative to the number of applications the country processes, it demonstrates Grenada's commitment to all Grenadians – economic or otherwise, to protect the current and future value of the citizenship and the country's reputation, by extension. It is a figure that the CEO supports.
"I am proud of our denial rate. We do not want any undesirables to slip through. If you're really interested in upholding the integrity of the programme and in safeguarding the country, you can't water down your due diligence process, so I take that very seriously," Clouden said.
The reality is that Investments in citizenship, regardless of the country, are no different from investments made in real estate, financial instruments, or businesses. Essentially, an investor makes an investment into an asset, either because of its current value, or its ability to appreciate value in the future. Though there is an understanding that market shocks may fluctuate the value at any time, market forces are usually analysed to assess the potential for these shocks to occur and to permanently depreciate the value of the investment in the future. The same principle should hold for an investment in citizenship.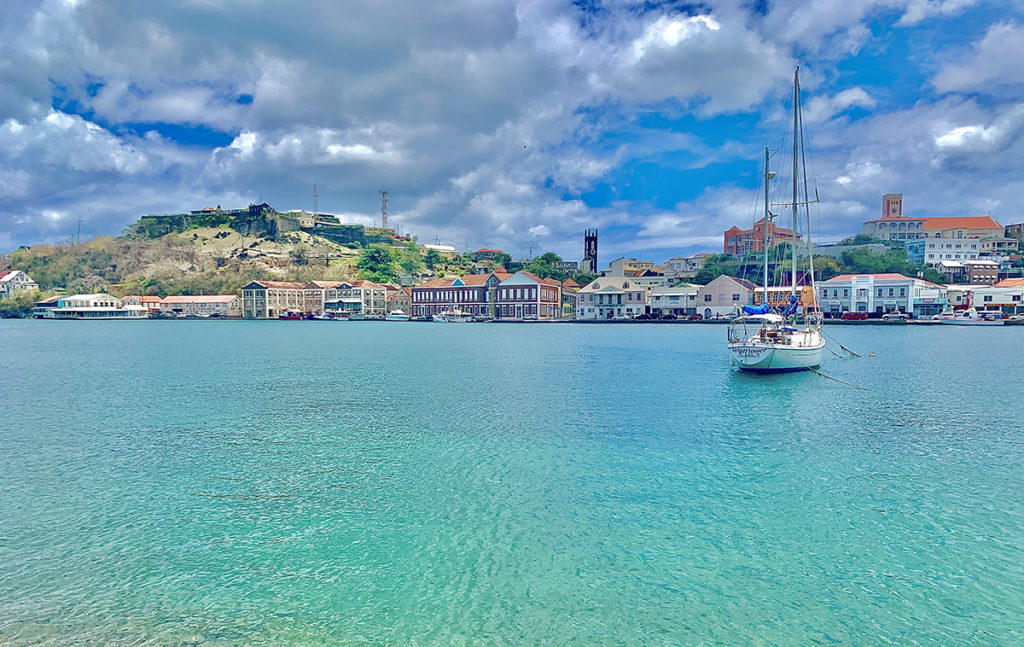 Citizenship investment in Grenada starts at $150,000. Elsewhere it may start at $250,000, or even €2.5 million. Yet despite the significant investment placed in acquiring citizenship, there continues to be disregard for the potential of those investments to suffer losses by an ongoing campaign to limit the requirements of due diligence processing or remove it altogether.
In Turkey, for instance, there are no source of funds requirements for obtaining citizenship through the country's Citizenship by Investment Programme. Anyone, who meets the basic age criteria and requirement of purchasing property at a price of $250,000, can qualify, as long as the process is conducted in keeping with the programme's requirements. With due diligence being a tabled agenda item in diplomatic discussions, as stated by Grenada's foreign minister, one wonders how Turkey's decision to forego evaluating the source of funds of its applicants may affect its current diplomatic relations, as well as its ability to foster new relationships going forward.
In 2019, Vanuatu, which also operates a Citizenship by Investment Programme, started re-evaluating its popular programme after it came under fire from the EU amidst scandals involving Chinese holders of the country's passport. In a Financial Times article from October, Ralph Regenvanu, the country's foreign minister, said, "We are getting some negative implications as a result of the lack of due diligence on applicants to get citizenships, which is affecting our bilateral relations with other countries." The minister went on to confirm that officials would be stopping "some aspects of the programme and [making] other aspects better."
Given the foregoing, Grenada's emphasis on maintaining strict due diligence processes should, therefore, be heralded as a benefit of the country's citizenship by investment Programme, as opposed to being viewed as a deterrence.
If investors are going to pump hundreds of thousands of dollars into a citizenship investment, they should feel secured in knowing that the curators of that investment will be actively trying to mitigate any potential depreciation in value of that investment.
Though the process may take a little longer than others and require more documents, the trade-off is that investors can become citizens, with the reassurance that the immediate benefit they've received from their naturalisation, will not be stripped away because of the failure of the country to  protect the interests of its citizens in its bid to manage an efficient programme.
Grenada's Citizenship by Investment Programme is a popular choice for second citizenship seekers looking for affordable citizenship options. The country's visa-free access to 149 destinations, including China, Europe, Russia and the UK, as well as its EU Treaty with the US provides significant global access. It is also one of the most family-friendly programmes, allowing for siblings of applicants and their spouse, as well as parents and/or grandparents of any age of both the main applicant and spouse, to be included on family applications.
Clouden assures that Grenada will continue to optimise its efficiency while reinforcing its due diligence practices to ensure that the country's "valued and premium passport, does not fall into disrepute."