ABOUT MY GRENADA SOLUTIONS INC.
My Grenada Solutions Inc. is a Grenadian-based, marketing and investment agency dedicated to helping individuals worldwide become citizens of the Caribbean island of Grenada, and assisting Grenadians – natural born or otherwise – in using their citizenship to better their lives. Whether its visa-free travel to places like China, Russia, and Europe, or the ability to migrate to the US by accessing the E2 Visa, one thing is sure – Grenada's citizenship increases your global freedom and My Grenada Solutions Inc is the perfect partner to guide you in the process. As an approved marketing agent for Grenada's Citizenship by Investment Programme (CIP), the company specialises in investment migration, actively helping potential investors file successful applications and, educating industry stakeholders about the dynamics of the programme. This includes providing training and support as it relates to interpreting the Citizenship by Investment Act and regulations; discerning the best pathways for naturalisation based on individual circumstances; and ultimately compiling applications that successfully meet the criteria established by the Citizenship by Investment Unit.
With an emphasis on creating relationships, not transactions, My Grenada Solutions Inc. continues to support its clients long after their naturalisation or initial engagements. Our dedicated team facilitates an array of client desires, including: establishing businesses, purchasing property, and helping them migrate to the US by accessing the E2 Visa.
As Grenadians, we have the unique advantage of not only having international experience, but of knowing Grenada intimately. We know its laws, its policies, its government, its culture, its norms and much more. Our ability to merge our knowledge of the local landscape with our international experience in investment migration have allowed us to offer invaluable service to the clients, who trust us with redesigning their lifestyles.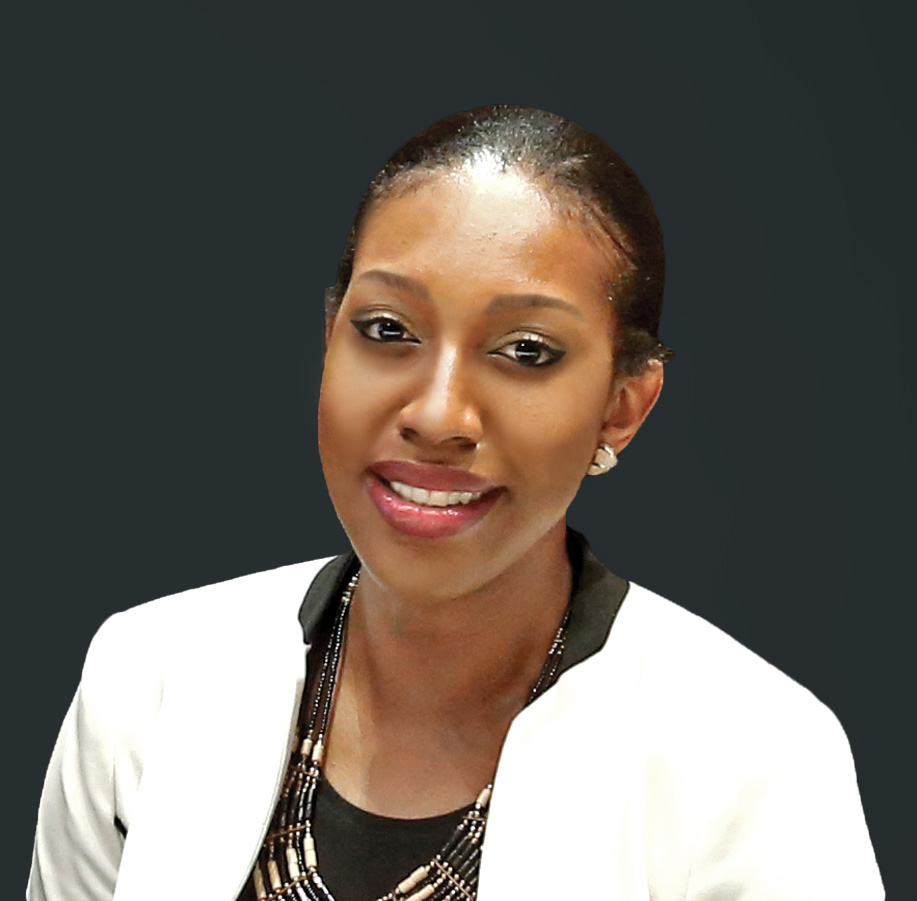 NISHA MC INTYRE
Nisha Mc Intyre is a Grenadian-born marketing and communications strategist, who specialises in investment migration. For three years she promoted Dominica's Citizenship by Investment Programme, helping vamp up its appeal in key markets, and more specifically, leading the rebranding and repositioning of Anichi Resort & Spa – an approved project she guided from conceptualisation to construction.
Most recently, she has dedicated her expertise to developing Grenada's Citizenship by Investment Programme; advising developers on brand positioning and packaging, advising marketing agents about programme protocols, and assisting investors with compiling and submitting applications. She also provides advisory support to local agents and programme officials, giving her a well-rounded perspective into Grenada's programme and its relevance within the greater international construct. Before entering the investment migration industry, she co-managed the marketing department at Grenada's Tourism Authority; directly overseeing all resource personnel and international marketing efforts for the North American, and Caribbean markets.
JOIN OUR GLOBAL AFFILIATE PROGRAMME
At My Grenada Solutions Inc. we understand the importance of networks in helping reach and connect with our people, wherever they are globally. If you are a professional, who has developed relationships with high net worth individuals, or has experience managing high net worth accounts, My Grenada Solutions Inc. will like to partner with you. If you're interested in getting into the citizenship by investment industry and maximising the value of your connections, kindly fill out the contact form below and one of our associates will reach out to you about joining our Global Affiliates Programme.