Becoming a citizen of Grenada by investing in an approved property gives investors the opportunity to recover some of their investment. Approved projects generally pay yearly returns to investors and can be sold to new citizenship applicants, or on the open market, after a five-year period of ownership. Most of the projects  approved for citizenship  investment fall within Grenada's Tourism and hospitality sector – the country's greatest revenue earner.
On a yearly basis, increasing numbers of visitors from first world countries and the Caribbean, flock to Grenada's shores to experience the island's culinary delights, its authentic culture, quintessential charm, and its alluring beaches and waterfalls. In 2018 Grenada was named the "Best Caribbean Destination" by Expert's Choice, just one year after being named the "Destination of the year" by Expedia.
Though demand continues to grow for the destination, quality room stock is a limiting factor. It is to alleviate this challenge and accelerate the delivery of quality rooms that the government has approved certain real estate projects for citizenship investment.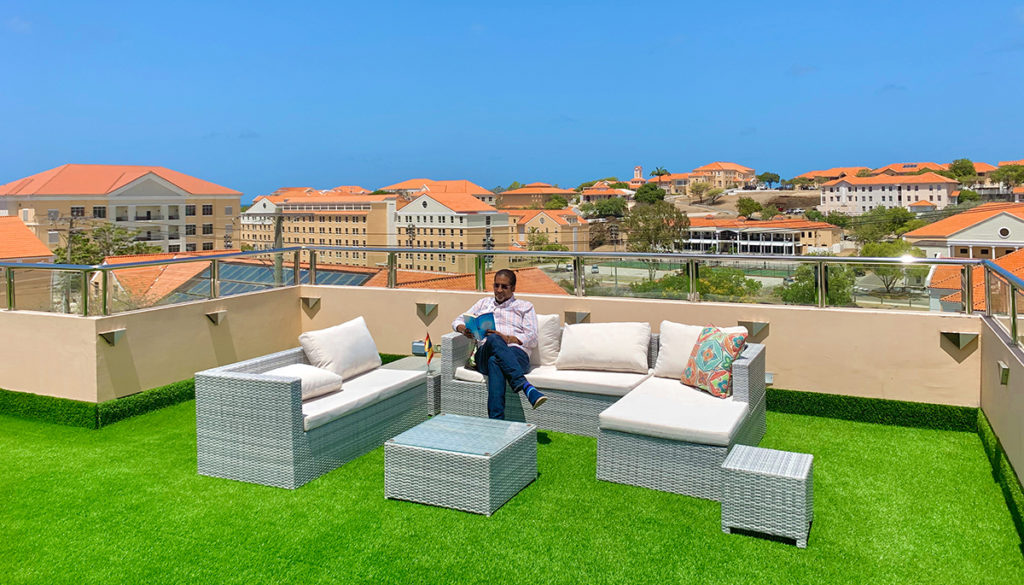 Key Considerations When Choosing a Property
Will it provide a share, fractional freehold, or freehold interest in the actual property being advertised?

Will it be completed and in a time frame that allows the investor to benefit from yearly returns?

Will it provide a local tax ID & residence address?

Will it operate successfully and be an attractive investment option for potential future buyers?

Does it limit the length of time an investor can own the property?

Can it can be easily disposed of at the least possible cost to the current owner and in a reasonable timeframe?
HIDEAWAY TRUE BLUE CONDOMINUMS
100% COMPLETED & OPERATIONAL STUDIO, ONE-BEDROOM, & TWO-BEDROOM CONDOS
Perfect for risk averse investors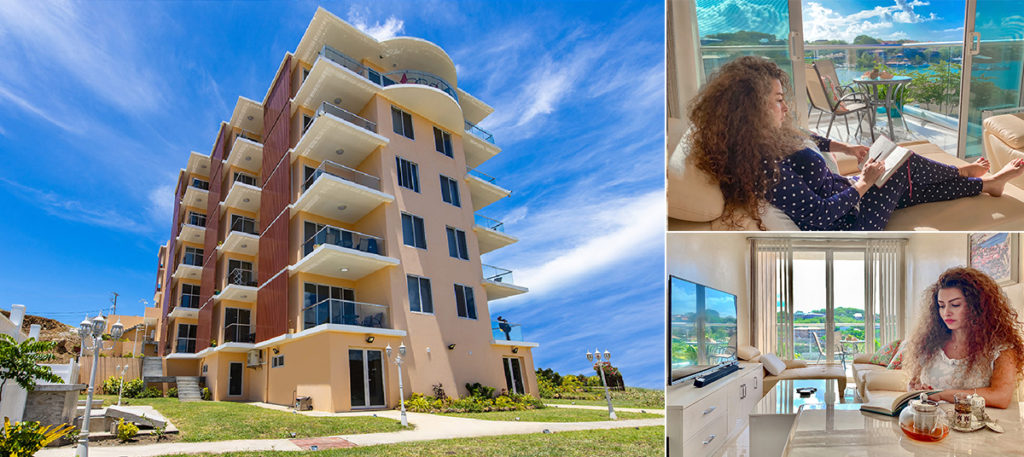 OWNERSHIP BENEFITS
Single Freehold ownership with Title

Grenada Passport & Driver's License (Tax ID if needed)

Yearly returns during ownership period

Right to sell after five years or accept a buyback

Hassle-free property management
Opened in January 2019, Hideaway True Blue Condominiums boasts 44 turnkey condos that are not only completed and operational, but already paying returns to its investors. Located at the entrance to St. George's University, the contemporary designed development, includes onsite property management, a fitness centre, conference facility, study lounge, and rooftop bar and lounge. In addition to being ideally located next to the university, Hideaway True Blue is located seven minutes from the international airport and many of Grenada's renowned beaches; is walking distance from popular bars and restaurants and is located in the residential area that generates the highest rental income in Grenada's – True Blue. Its location, design and amenities make it a popular choice for university students.