Looking to invest in a resort development that not only qualifies you for Grenadian citizenship but is well-positioned to be a viable asset for its investors? Consider Six Senses La Sagesse. This intended five-star, wellness resort is branded by one of the world's leading luxury hotel brands – Six Senses; is being intentionally developed to deliver unique wellness experiences by the leading developer of CBI funded Caribbean resorts – Range Developments; and will exist in one of Time Magazine's greatest places to visit – Grenada.
Nestled between two beaches and wrapped around a natural saltwater pond, Six Senses will deliver 100 rooms in guest suites – each with their own private entrances and personal horizon plunge pools. In all, 30 pools will spawn 28 acres of verdant terrain, which also boasts luxurious villas complete with 270 degree views of the undulating hillside and the resort's twin beaches.
Shares in the ownership company of the resort are now available for purchase through Grenada's Citizenship by Investment Programme.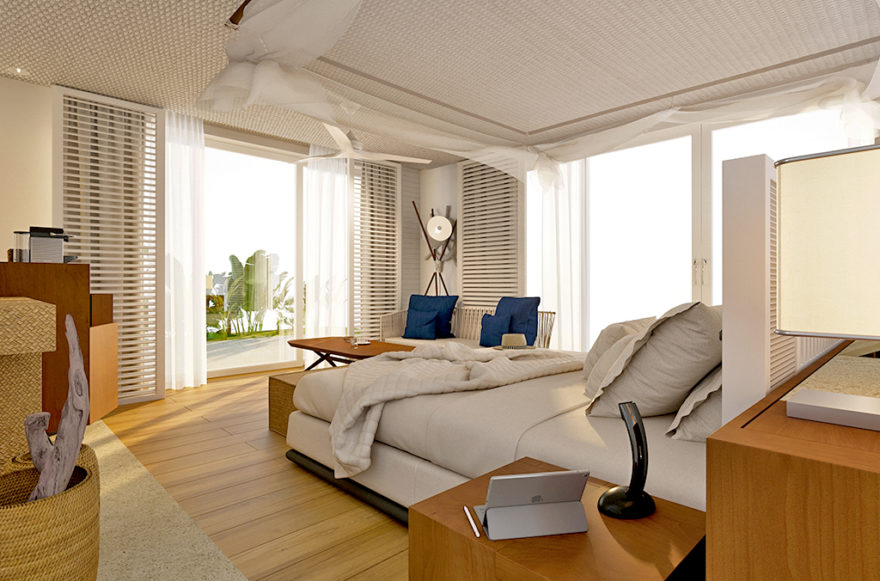 THE OFFER
Price: 

$220,000

|

Closing cost: 

$8,800)

14 nights annually at any Range Developments Caribbean property, including Park Hyatt St. Kitts, and Cabrits Resort & Spa Kempinski, Dominica (while Six Senses La Sagesse is under construction)

14 nights annually at Six Senses La Sagesse

Performance-based annual returns

Ability to sell the share after 5 years and recover some of the investment

Lifetime citizenship that's inheritable
THE DEVELOPER: RANGE DEVELOPMENTS
Range Developments remains the ONLY developer internationally to have successfully developed and delivered two Caribbean resorts financed through Citizenship by Investment (CBI) Programmes in Caribbean islands. In 2017, Range Developments delivered the Park Hyatt – an ultra luxury, 5-star resort in St. Kitts & Nevis through through the country's CBI programme. The property, which is ranked as a top tier Category 7 Hyatt property, has since won several international awards, including: TripAdvisor Travelers' Choice Award 2020, and Condé Nast Readers' Choice Award 2018, 2019.
In 2019 Range Developments added to its Caribbean accolades by delivering Cabrits Resort & Spa Kempinski. The 5-star property was developed through Dominica's CBI programme and has been awarded the Caribbean's Best New MICE Hotel 2020 and Caribbean Travel Awards' New Hotel of the year 2020.
The delivery and subsequent operations of both properties have not only yielded returns for its investors and allowed for the successful resale of shares after the mandatory holding period, they have also earned for Range Developments a reputation of being reliable and accountable.
Voted World's #1 Hotel Brand by Travel + Leisure for the third year running, Six Senses is one of the world's leading luxury brands. Incorporated into the Intercontinental Hotel Group in 2019, the brand is heralded for its commitment to curating environmentally friendly and sustainable destinations where guests can rediscover and reconnect with themselves while creating meaningful experiences. Its focus on mental, physical, spiritual and emotional wellbeing emanates from six core values.
Showcasing local culture, while being in-tuned with the wider world
Supporting local communities and preserving environment and sustainable operations
Curating all-encompassing experiences that stimulate, energise and restore
Developing the latest and most effective wellness programmes i partnership with leading experts
Placing empathy at the centre of providing emotionally intelligent hospitality
Providing fun and quirky aesthetics and experiences that are unique, unexpected and sometimes unusual